Carri Fuge, REALTOR®
Posted: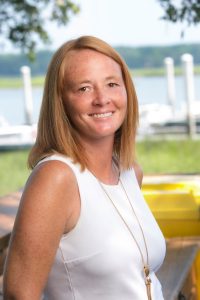 Carri Fuge diligently serves as both a Listing and Buyer's agent for the Reed Team. Born and raised right here in South Carolina, Carri is a graduate from The College of Charleston. Following her studies, Carri worked in Washington D.C. assisting Senator Strom Thurmond. She later worked in St. Louis to assist with the Presidential campaign of George W. Bush.
In more recent years, Carri returned to South Carolina to work with Senator Tim Scott and Congressman Mark Sanford. It is within these busy environments that Carri has gained critical experience in sales and marketing. Since 2014, Carri has been a devoted team member of the Reed Team.
When not working for her clients Carri enjoys spending as much time as possible with her daughter, Anna. Running and playing tennis are quite important to her, as well.
You can contact Carri Fuge directly by calling: (843) 338-1117
Carri's quintessential goal is to help clients achieve their real estate objectives. Her expertise can help you in finding that special property to call your very own. Relationships continue to represent the most valuable asset of Charter One Realty. The Reed Team works tirelessly to not simply achieve your satisfaction, but exceed your expectations. Much of the firm's business is from repeat customers and client referrals. Referrals are the best compliment we can receive. Please take a look at our testimonials.