Forest Beach Market Reports
Posted:
Forest Beach is located on the South end of the Island of Hilton Head
and is made up of Single Family Homes and multiple Villa complexes. 
It is considered "Off Plantation" owners and renters alike love the
proximity to Coligny Circle and all the stores and shops it has to offer
within walking distance. Please see below for your most updated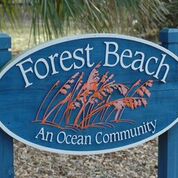 monthly market report for Forest Beach.  Please don't hesitate to
contact us with any further questions.
Forest Beach Monthly Market Report