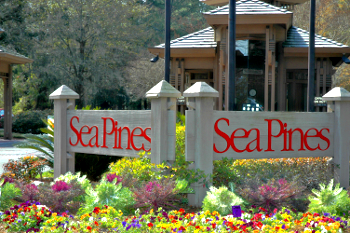 View All Sea Pines Listings
Amenities:

Beaches

Golf and Tennis

Forest Preserve

Harbour Town
Sea Pines Plantation
Charles Fraser is known for his visionary real estate work on Hilton Head Island. He wanted to create a new type of community and from this dream came what is now the Sea Pines Plantation. It is one of the largest plantations on Hilton Head Island.  It covers the southernmost tip of Hilton Head Island in South Carolina, where it was carved out of about 5,000 acres of land. Today, it is known for how it brought together natural surroundings with modern developments. The concept became so popular, in fact, that it was repeated in other parts of Hilton Head Island, as well as in other communities throughout the world.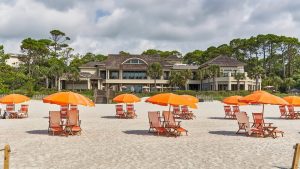 Within the community, people can live among the natural landscape of the Low Country. Due to its location on the southern tip of the island, opportunities exist for buyers to either be on the Atlantic Ocean or the Calibogue Sound. When first constructed, the goal was to create an environment friendly community, which really set it apart from other types of residential and resort communities.
Because Fraser's goal was also to make sure people could enjoy themselves within the community, he also included golf courses. Today, one of these courses is where the annual PGA Tours "Heritage Golf Tournament" takes place. Aside from golf, the community has a range of other amenities for all ages. These include 3 other golf courses (one of which is private "Club Course"), 17 miles of nature trails and bike paths, a variety of tennis courts, a nature preserve spanning six hundred acres, miles of stunning beaches, and the Lawton Stables Equestrian Center and petting farm.
Furthermore, people can visit the famed Harbour Town where you will find the Harbour Town Lighthouse, shopping, restaurants and beautiful yachts in the harbour. Furthermore, it is home to the Inn at Harbour Town, known for its tremendous luxury. Additionally, there are numerous dining, shopping and entertainment opportunities at the South Beach Marina.
Golf enthusiasts from all over the world frequently visit the Sea Pines Plantation. It is equally popular with those who are organizing a destination wedding. The area offers something for everybody, including beaches, fabulous beach clubs, the ocean and the forest preserves. Many people who arrive here on vacation lose their heart to Sea Pines Plantation and start planning a more permanent move.

The island is home to some of the country's most beautiful homes, villas and home sites, which explain the popularity of Sea Pines real estate. Each home seems to be unique and has its own particular architecture in terms of views, size, floor plans and number of rooms. Views can range from oceanfront, golf, lagoon, sound, saltwater marshes, harbour  front etc.