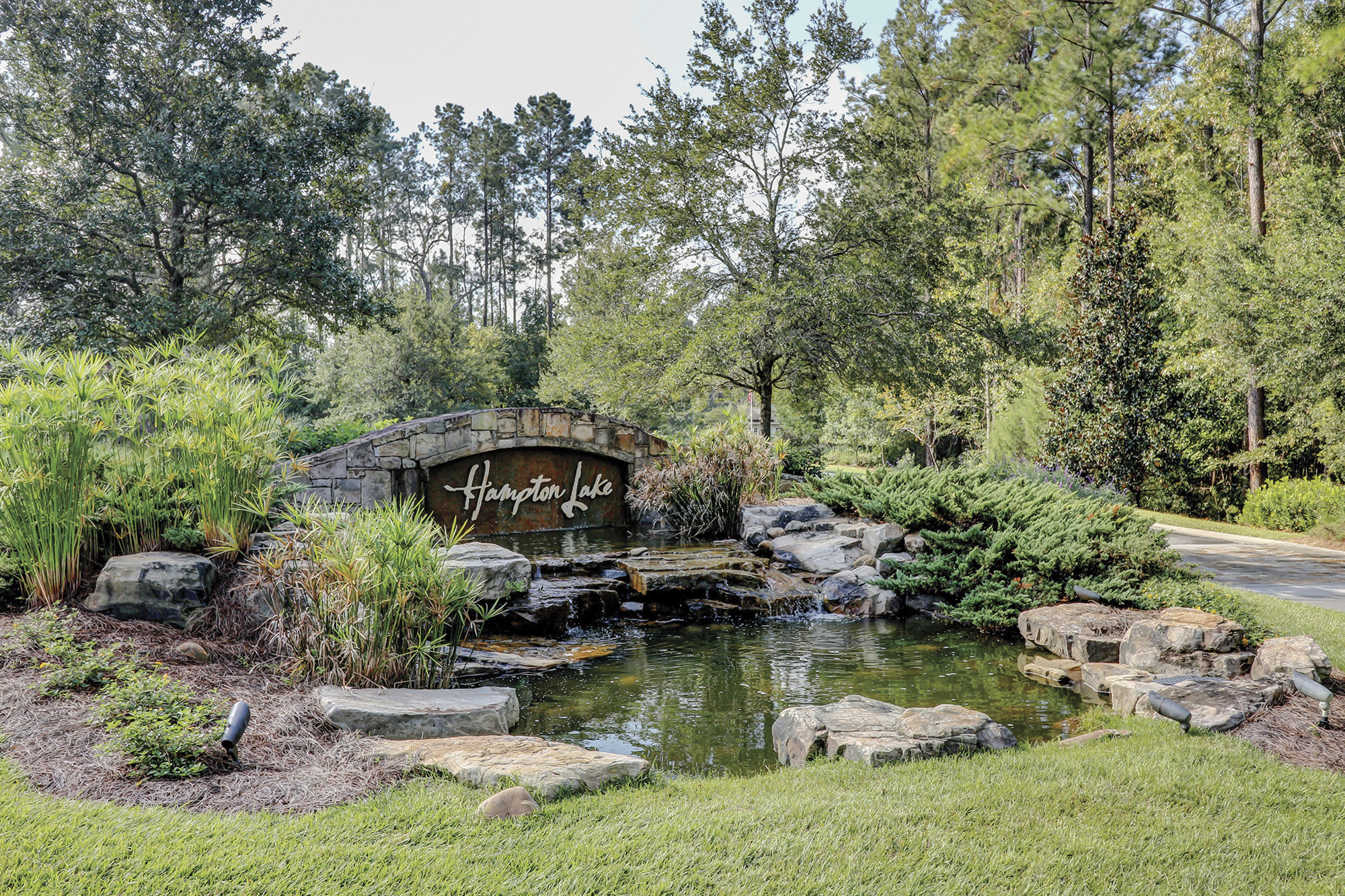 View All Hampton Lake Listings
Amenities:

Pool

Gated Community

Fitness Center

Boathouse
Hampton Lake Real Estate
With over 165 acres of freshwater lakes, Hampton Lake is all about lakeside living that includes 7 miles of navigable waterways and 15 miles of shoreline. The lake, together with approximately 340 surrounding acres of nature preserve, creates over 500 acres of open space in the just over 900-acre community. Connected by the water ways and shorelines, this community exudes a quiet sense of elegance and relaxation. If you are planning to own a home close to nature, the neighborhood is designed to meet your expectations to unwind away from the city's busy lifestyle.  Hampton Lake is located under 30 minutes of Hilton Head, Beaufort and Savannah, with wide dining choices and access to numerous golf experiences outside the gates.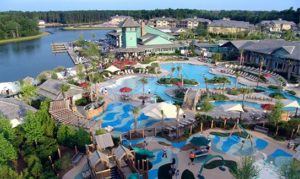 Amenities:
Clubhouse – The Lakehouse Amenity Village includes indoor and outdoor gathering places, Backwater Bill's Lowcountry-casual restaurant, the Tower Bar and more.
Fitness Center – Large state-of-the-art fitness center offers expert personal evaluation and training with a focus on preventive methodology, group programs, Pilates class, cardio room, hydro-jet pool and Gyrotonics.
Spa- The full-service spa offers the latest in massage therapy, treatments and pampering including hot stone and deep muscle massages, pedicures, manicures and facials.
Boating – Doc's Boathouse is home to a variety of environmentally-friendly, quiet watercraft for member use: kayaks, canoes, Carolina Skiffs, Duffy Boats and a Sun Tracker. Or launch your personal boat (up to 22 feet in length with a boat motor size to about 25 hp) from Doc's or your private dock.
Fishing – The lake has been designed with a variety of underwater habitats to enhance fish production of Tiger Bass (Largemouth Bass), hybrid Striped Bass, Copper-Nose Blue Gill, and Shellcracker. The Tackle Box adjacent to Doc's is your one stop shop for all of your bait and fishing needs. And don't miss Mother Nature's eco-museum for a sneak peek of the fish and wildlife you'll encounter on the lake.
Crystal lake – This Caribbean-inspired, 4+ acre lake will offer a white sand beach, crystal clear waters, tiki huts, and paddle boards. The sandy shore will have lounge chairs and tiki huts and will taper down into the lake, reaching 12 feet, at its deepest point.
Dog Paddle Park – Dogpaddle Park includes an over-sized fire hydrant convenience station and picnic/rest shelters.
Paddle boarding
Kayaking
Doc's Boathouse
Adventure Lagoon – enjoy a lazy day with a cocktail on the lazy river
Shrimps Puddle
Tennis/Pickleball
Bocce Courts
Golf memberships are available at Hampton Hall
Nature Trails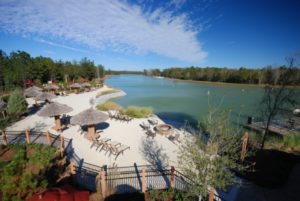 Hampton Lake is a consecutive winner of the national Best in American Living Award (BALA) for "Best Community in America" and "Best Community Facility." The Amenity Village is the center of activity and energy— offering limitless options for connecting with family, friends and neighbors. Hampton Lake was also awarded 4th out of 100 Most Popular Communities by TopRetirements.com for 2011, and named 4th among 1,263 Top Performing Communities in the Lowcountry by Market Graphics Research for 2010.